Listen to the article
Pastor Julius Rwotlonyo is a dynamic leader and spiritual guide at Watoto Church Ministries, a cell-based community church that boasts a large following of over 27,000 people across its 15 campuses in Uganda and South Sudan's Juba.
As the Associate Team Leader, Julius provides spiritual and leadership guidance to ensure the successful execution of the church's vision.
Watoto Church Ministries is dedicated to serving its community and does so by rescuing vulnerable children and providing them with comprehensive care in its three children's villages.
Julius believes that the role of the church in today's society is crucial and that the local church should be a source of hope for the world.
He advocates for the church to be relevant to the needs of the community, stating that "we need to pay attention to the things that break Jesus' heart" and be actively involved in the community.
Julius is happily married to Vernita Rwotlonyo and they have four beautiful children: Hayil, Hank, Hannela, and Halyn. Vernita also serves at the church, leading the Watoto Neighbourhood initiative.
This program empowers vulnerable women and provides them with the means to restore their dignity and take care of themselves and their children.
About Pastor Julius Rwotlonyo
Julius Rwotlonyo the new Team Leader for Watoto Church Ministries was commissioned on Friday 3, February 2023 at Watoto Church Downtown in Kampala, Uganda.
Pastor Julius or Julz, as he has fondly come to be called, is the first-born child of three siblings. He was born in Gulu, northern Uganda on 18 March 1981 to Professor Sam Obwoya Kinyera and Mrs. Perry Nabaasa Kyomuhendo Obwoya (RIP). Julius grew up in Kampala, the capital city of Uganda.
Julius gave his life to the Lord as a 10-year-old boy at Kampala Pentecostal Church (KPC) -now Watoto Church- when his mother took him to watch the evangelistic drama, Heaven's Gates and Hell's Flames. At 16 years, he recommitted his life to Jesus during a youth conference and joined KPC in 1997 after his friends invited him to visit the church. He was impacted by the youthful congregation, dynamic worship, powerful preaching and the compelling vision of the church to transform community. He immediately joined the youth ministry where he was discipled and became a leader in his youth group.
Julius went to Bat Valley Primary School and Nakasero Primary School for his primary education and Namilyango College for his secondary education. In 2004, he graduated with a Bachelor of Science degree in Civil Engineering from Makerere University, Uganda.
After university, he started serving at Watoto Church during which time he undertook various leadership and theological trainings. These include a Diploma of Ministry from Glad Tidings Bible College in Uganda (2007 – 2010); a Diploma in Transformational Church Leadership from Pan Africa Christian University in Kenya (2016 – 2017); and a Graduate Certificate in Organization Leadership from South Eastern University, Florida, USA (2018). He is also a graduate of School of Community Leadership conducted by Quest Leadership Centre of the Pan African Christian University. He is currently pursuing a Master of Arts in Global Ministry Design from South Eastern University, Florida, USA.
Fresh with a passion to serve God, Julius kicked off his ministry experience in the church's Cell Ministry, serving as a youth group leader of his peers between 1999 and 2004. After completing his engineering degree, he went for missionary work to the United Kingdom through Careforce from 2004 to 2005. It was while serving as a missionary that Julius confirmed his call to serve in full-time church ministry. When he returned to Uganda, he served as a Youth Worker at Watoto Church Ntinda from 2005 to 2006. In 2007 when Watoto Church was expanding to Gulu, northern Uganda, he was the Project Leader. After Watoto Church Gulu was successfully planted, Julius was appointed Youth Pastor for Watoto Church from 2007 to 2009.
Between 2009 and 2010, he served as Pastor for Watoto Church East Campus and Pastor for Watoto Church Cape Town, South Africa in 2011. From 2012 to 2017, he was the Pastor for Watoto Church Central after which he served as the Pastoral Team Leader between 2017 and 2018. Thereafter, he was appointed Associate Team Leader for Watoto between 2018 and 2022, a role he diligently served until becoming Team Leader for Watoto Church Ministries in 2023.
Julius is a member of the Watoto Church Council and serves on the Watoto Child Care Ministries International Board. He sits on the global boards for Watoto in Africa, Asia, Australia, Europe, North and South America in addition to serving on leadership teams for global movements like Empowered 21 and 4/14 Global Movement. He is also a member of Global Kingdom Partnership Network and Coalition for Transformational Churches.
Julius and his wife Vernita have had the privilege of being mentored by our founders, Ps. Gary and Marilyn Skinner for over 15 years. He believes in teamwork, serving people and loves to see lives transformed by the power of the Gospel. He is passionate about Jesus and the Church being God's primary agent for community transformation.
Julius enjoys music, reading and playing golf. He is a committed and dedicated family man. He is happily married to Vernita Rwotlonyo and together have four lovely children – Hayil, Hank, Hannela and Halyn.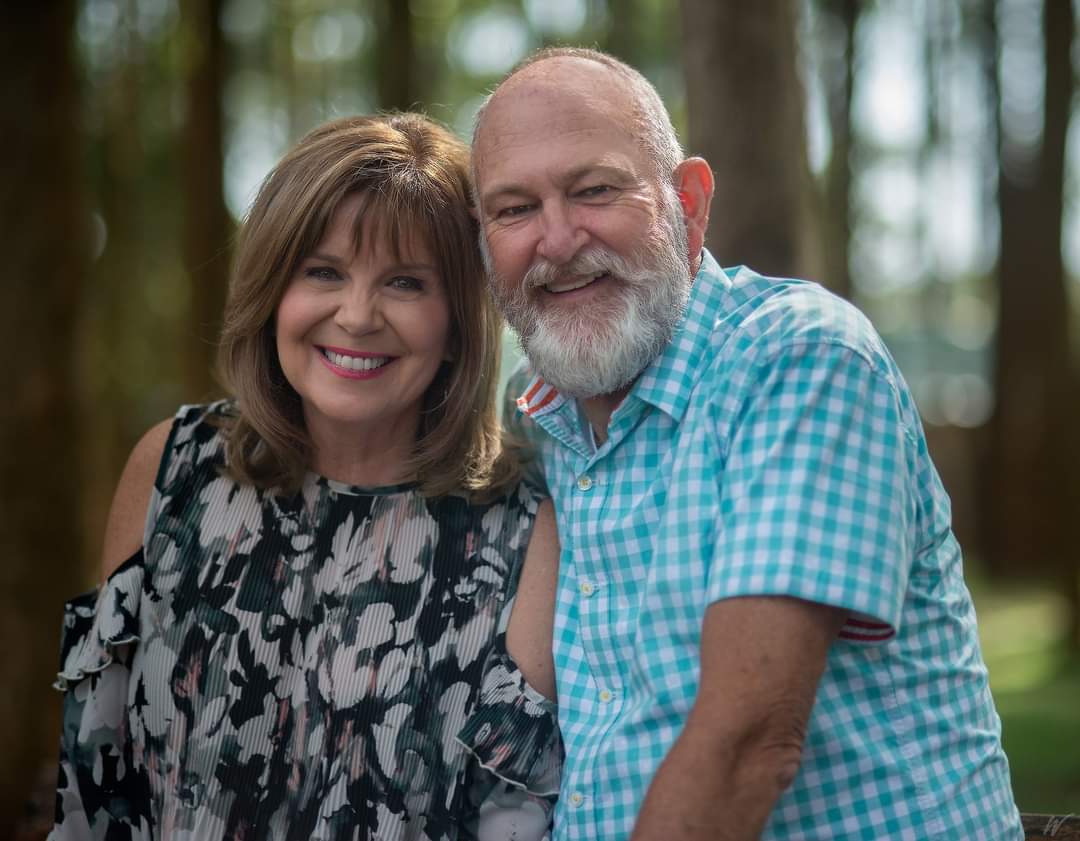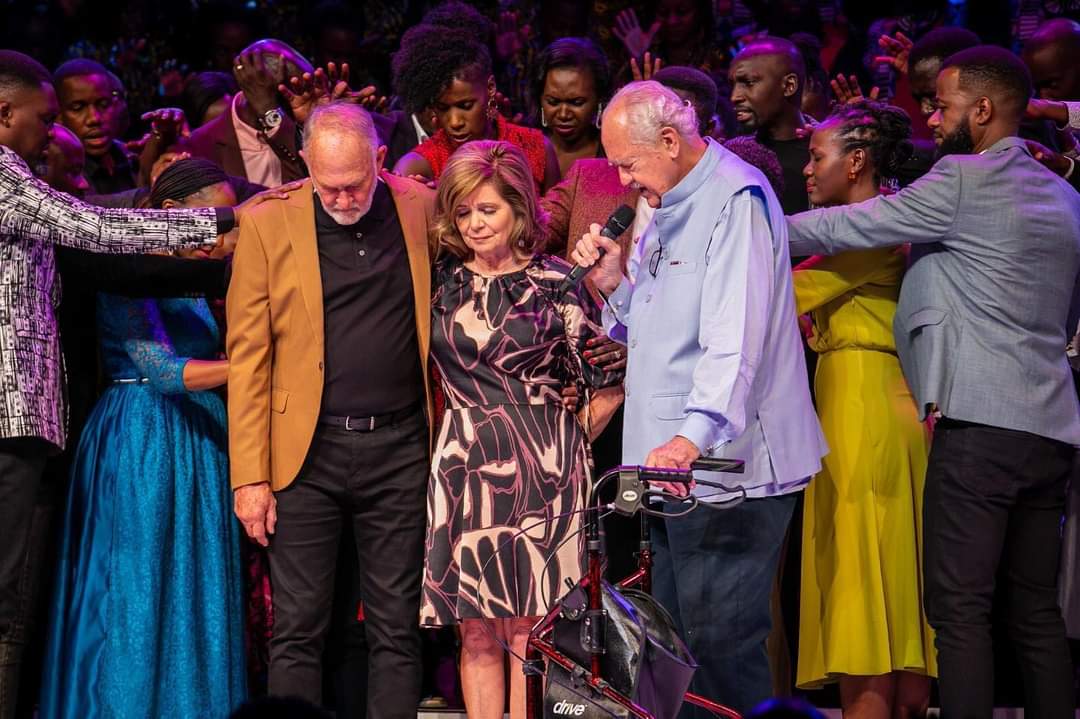 The initiative also includes the preventative arm Keep a Girl in School, which works with local schools in Uganda and South Sudan to reduce the dropout rate among girls and empower them through education and a strong connection to their faith in Christ.
"We celebrate this new season of what God is doing and ask you to extend to Julius and to Vernita, the same love and support you have always accorded to us," said the Watoto Founders.
Announcing their retirement from full-time ministry, Gary and Marilyn Skinner noted that over the past ten years, with the blessing and endorsement of the Watoto Church leadership, they have, very intentionally, been preparing and mentoring their successors.
"It is with joy and delight that we announce that Julius and Vernita, who have served as Associate Team Leaders for Watoto for the last five years, will succeed us." The couple said.