The untimely death of Chadwick Boseman has added a lot of pain to the world more especially the people who remembered him for his role in Black Panther a movie that made the actor become a household name staring as a marvel hero.
Chadwick Boseman was raised a Christian and was baptized. He  was part of a church choir and youth group at Welfare Baptist Church. According to his childhood  pastor Samuel Neely ,  Boseman  still kept his faith. 
He did a lot of positive things within the church and within the community," Neely said. "With him singing in the choir, with him working the youth group, he always was doing something, always helping out, always serving. That was his personality."
Before he became famous for his role in Black Panther, Chadwick Boseman said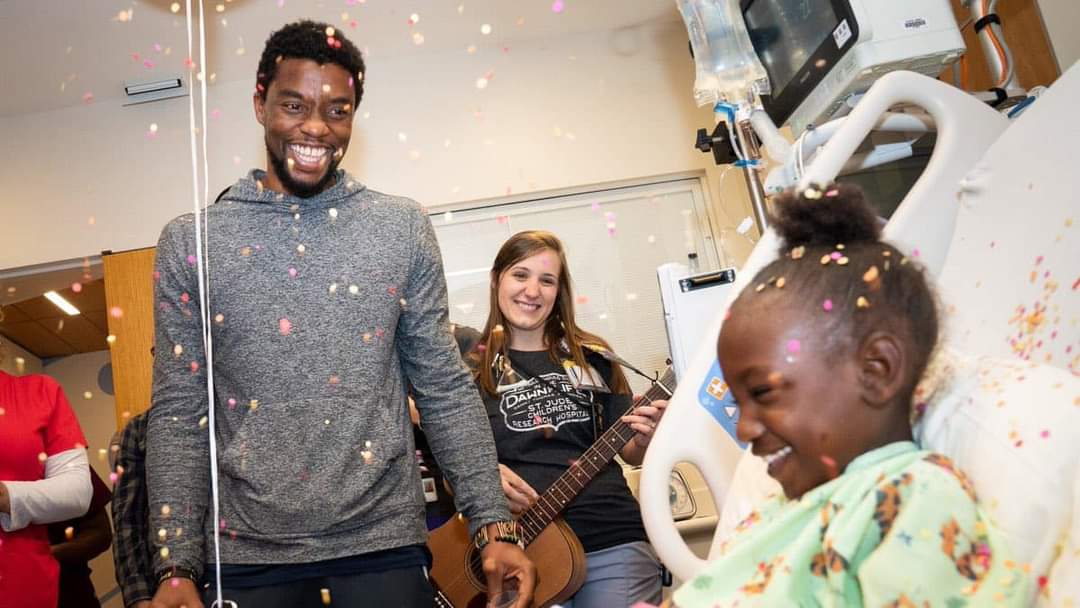 He had already written and prayed about 'Black Panther'. He wrote about it  in his journals as something that he wanted to do with several things that he desired to  to see in a movie about 'Black Panther.' 
"Before my role, I prayed. You pray for something and then it actually occurs, you almost can't believe it." Said Chadwick
On Friday 28th 2020, the Black Panther star died at his home with his wife and children by his side. 
The Christian family in the world has taken on social media to send condolences to his family and Marvel cinematic universe films. 
In a Facebook post Welfare Baptist Church in south Carolina mourned the death of its beloved, a talent they groomed and nurtured. 
 "It is with extreme sorrow that we mourn the death of our beloved Chadwick Boseman, who transitioned this evening. This untimely loss deeply saddens our church. The Welfare Baptist Church will forever remember Chadwick as a homegrown talented young man who rose to superstardom and made us proud! As we mourn his death and grieve alongside his family, we ask that you keep the Boseman and Welfare Church family in your thoughts and prayers!
Rest well, Black Panther; REST WELL!
Rev. Dr. Ankoma D. Anderson, Sr., Senior Pastor