Worship Harvest Church plans to establish 1000 locations
Ministry envisions a future where it will be able to carry out God's purpose in one thousand locations across the continent.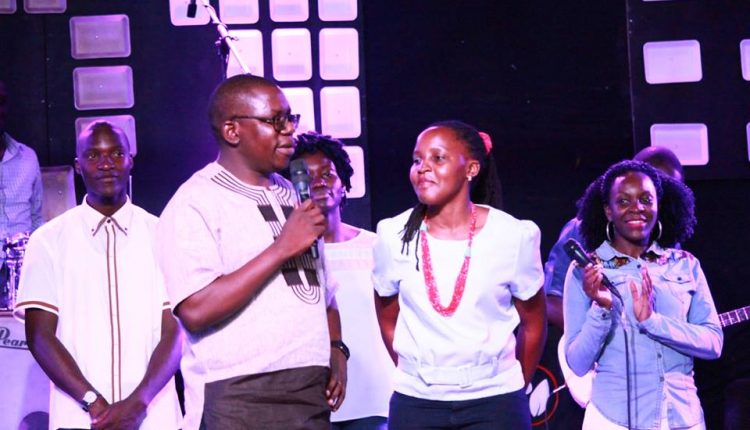 As Worship Harvest church  celebrated 13 years of spreading the word of Christ Jesus, resourcing people in worship and serving others for community transformation.
The lead Pastor, Moses Mukisa explained that the Ministry envisions a future where it will be able to carry out God's purpose in one thousand locations across the continent.
Currently, Worship Harvest gathers Christians at various points, located in Entebbe, Gayaza, Jinja, Kati- Kati, Kibuye, Mukono, Naalya among other areas.
How it all started
In 1989, Rev. Canon. Benon Mugarura, alias 'Uncle Ben' and his wife Joy, were posted at St Francis Chapel, Makerere as Chaplains. Here, they started an initiative called Come Alive where they helped S.6 leavers to explore their gifts and ministry during vacation.
"They were passionate about young people," Pastor Moses Mukisa said on Sunday.
In 1996, that is when he (Pastor Moses Mukisa) joined Come Alive, and eventually become the initiative's leader in 2000. Later that year, Moses and others begun Come Alive Ministries, calling various individuals to a vision of transformation using music and other gifts.
"In 2000 we got this grand vision of bringing back different people who had been involved in Come Aliveto come and we start a huge thing, which was Come Alive Ministries," Pastor Moses Mukisa explained.
Many people from many churches join the ministry which was still based at St Francis. In 2003, the ministry was renamed Worship Harvest to eliminate the confusion caused by using the Come Alive name, where those looking for Come Alive ended up in Come Alive Ministries.
"In 2005, that is when we got the conviction that Worship Harvest should become a Church plant. We didn't know what we were doing, but we trusted God, and in 2006 we launched the Church, with the name House of Praise at the then Al Fiesta restaurant, Lumumba Avenue. Later, we got back to calling it Worship Harvest," he said, revealing that the Ministry will have 15 branches by the end of 2019.
Through Harvest Institute and Transform (the leaders gathering), Pastor Moses Mukisa believes Worship Harvest is very intensional about creating a high leadership culture.
"When we started, the idea was to survive the first few weeks because everyone said are not going to make it. But now to see that we have 13, 14 locations, going on 15 – and planning on 1000 locations – the idea of the possibilities really excites me," Moses Mukisa stated.
"We are taking the limits off what people could become, or do when they walk with God in these wings of Worship Harvest," Mukisa said