Christ Heart Ministries International has introduced the 'Virtuous Woman Awards, 2019 ' with an aim of recognizing the efforts of Christian Women who have served outstandingly, above and beyond in their primary areas of influence.
The awarding ceremony will be held at Aangan restaurant in Kampala on Friday 26th April 2019 from 4 p.m. – 8 p.m.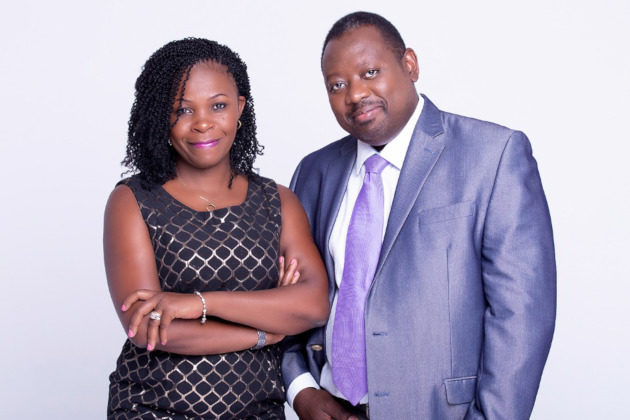 Pastor Deborah Mbuga, wife of Bishop Isaiah Mbuga who is the founder of Christ Heart Ministries International, said the award recipients will be nominated by the general public under 10 categories including; leadership and governance, education, arts and entertainment, Church, family, media, business, fashion, arts and design, Ministry and community service.
"The voting should be done by the 12th of April," Pastor Deborah said.
The awards come hand in hand with the Virtuous Woman Conference that was started by the ministry years back, to provide healing, restoration, and offer wise counsel to women on issues such as spiritual growth, family life, relationships and business.
"The Virtuous Woman Conference started from a place of having women addressed in Church. What is it that we want a Christian woman to be like? Our very first conference started with about 100 people, and we were very intentional at looking at the biblical aspect of who a Christian woman is," Pastor Deborah said.
"The conference is a place of discipleship where we are happy to walk with the women and encourage them. That is why it is not a one off. The richest thing is when you see people give their lives to the Lord, away from the woman emancipation kind of talk. That is the one thing we were careful not to get ourselves into," she continued.
"It is a women's conference but we are happy to have men on board because our sole belief is that God has us work together as men and women. There is no harm in men hearing the role of a woman. We are not trying to be some secret group raising women to fight against men, no. Men are very welcome to listen and affirm," she explained.
Speaking out on the new awards, Pr Deborah went on saying  that it is good for the body of Christ to recognize the contribution of Christian women in society, adding that a "virtuous woman" is often looked at as an "ideal woman" who doesn't exist.
"These ladies do exist and have actually been exemplary. We seek to commend people who have done above and beyond their call of duty," she said.
"This year's conference theme is 'Intense Pursuit,' (Matthew 2:18). It comes from a place of encouraging people to pursue God's promises form a place of understanding there is excellency. There is no giving up involved. Yes, we are having challenges but please don't give up until you have the promise in your hands," she said.
The conference will also lay great emphasis on family, which Pastor Deborah says is a very crucial unit even for government.
"We want to give attention to family because increasingly, family seems to be an area that has been attacked. We want to believe that as women get to that place of crying out to God for their family, there will be restoration,"
"It is a tough world, the place of a mom has been shifted. Even birth certificates are changing, it is no longer 'name of mom and dad', it's 'name of parents'. For some people, they no longer have a mom, they just have two dads. I believe from a God point of view, He had an intention as to why He brought up a woman,"
"Once family is disoriented, even government begins to be shaken. When people are not settled in their homes, even the work productivity in my opinion is affected. Is there any hope for family? We strongly believe there is, and it is in the Lord,"
Speakers at the conference will include Dr Eunice Adubango, Pastor Flavia Sematimba, Bishop Isaiah and Deborah Mbuga, Pastor Florence Ndagire among others, with music from Levixone.
Friday 26th April, 2019 – Virtuous Woman Awards, 2019 at Aangan restaurant in Kampala (4 p.m. – 8 p.m.)
Tickets are on sale at 50,000/- (ordinary) and 150,000/- (VIP) at the Christ's Heart Kampala reception.
Saturday 27th April, 2019 – The Virtuous Woman Conference at Imperial Royale Hotel in Kampala (9 a.m. – 7 p.m.).
Sunday 28th April, 2019 – Final Conference gala at Christ Heart Ministries International Church in Mukono (8 a.m. – 3 p.m.).