Pastor Micheal Kyazze of Omega Healing Centre who celebrated his Birthday on Sunday was showered with a lot of warm wishes from all corners which included  Presidential candidate and leader of National Unity Platform Bobiwine alias H.E Robert Kyagulanyi.
In his warm hearting speech that he shared with his followers, Robert Kyagulanyi revealed his strong connection with the Man of God from Omega Healing Centre.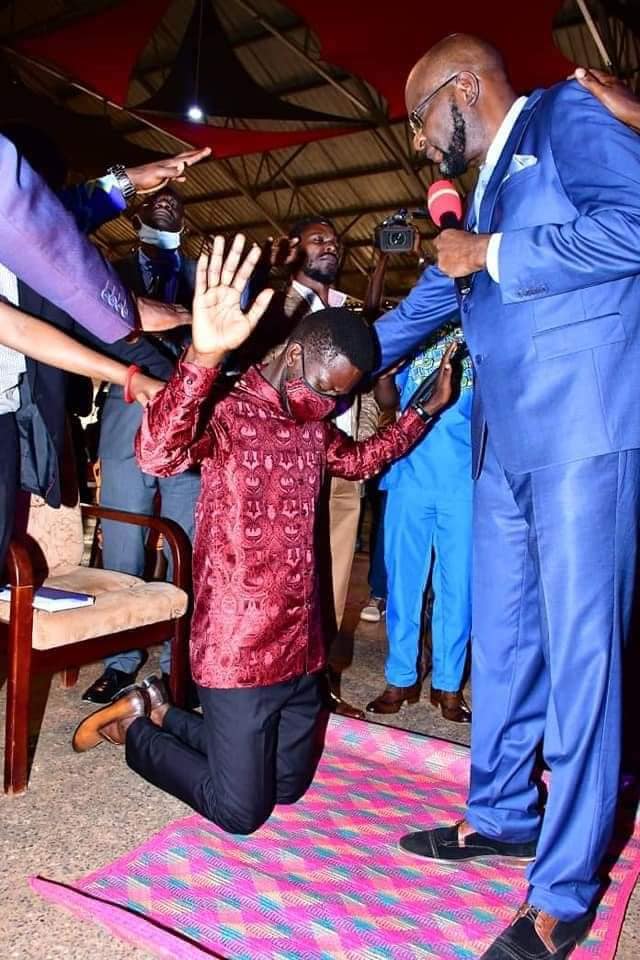 I want to celebrate this man of God for being such a humble, kind, and courageous servant of God. Through his ministry, he has touched so many lives and for this we are grateful.  Robert Kyagulanyi recounted the troubles he went through during the presidential campaigns and how Pastor Micheal Kyazze acted as a strong pillar embressing him and his people  "At the height of the most violent campaign trail in January, when so many people in positions of leadership feared to even associate with us for fear of Museveni, Pastor Michael Kyazze ushered us into his church and blessed us with the word of God and prayer. He ministered to our souls and encouraged us to fully trust in God, who alone is the author of life".
We thank God for giving you another year Pastor Kyazze and pray that He will bless you with a long and happy life. A very happy belated birthday to you sir!
It is my earnest hope and prayer that many more leaders of faith will stand for the truth even in such dangerous times.
Some of the church leaders of the past, who we celebrate today were faced with even tougher times, but they perceived that it was more important to fear God than to fear mortal men. That is our calling.