Singer Levixone receives another nomination from African Entertainment Awards and this time around he shares the nomination with more international gospel artists, the 6th African Entertainment Awards are usually a today event organized to honor African Excellence.
In a facebook post Levixone shared "The Ugandan music ministry is really taking over Africa ..now look at this I will serve you my Jesus all my life and talk about your name everywhere I go ….Thanks @aeausa African Entertainment Awards, USA – aeausa for recognizing my beautiful country Uganda
and the gospel industry. To all my fellow gospel musicians this is for all of us and we winning together in the name of Jesus
Please share this post and vote
for your favorite coz we are all one body . …."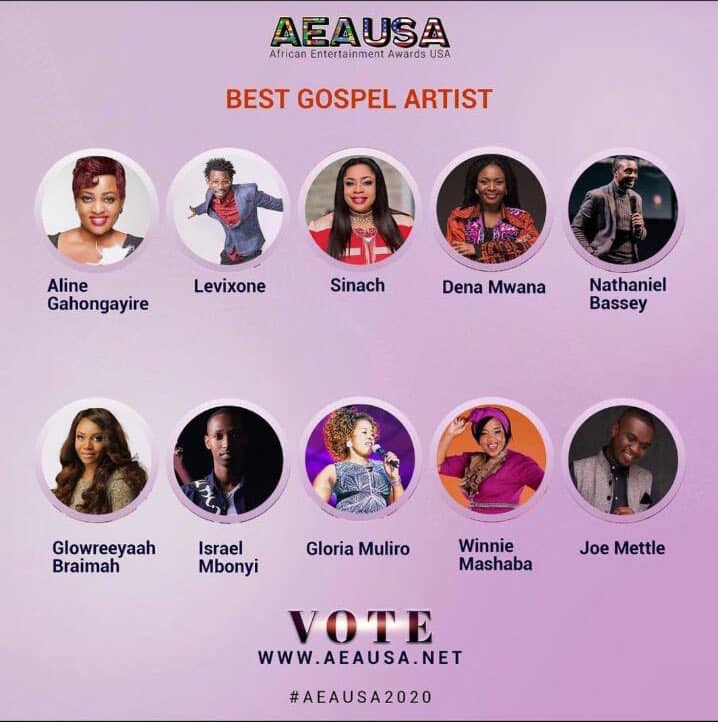 About AEAUSA
African Entertainment Awards USA (AEAUSA) is a Non-Profit Organization established in New Jersey USA to support, celebrate and uplift African Entertainment. We use entertainment as a platform, to showcase an Africa that is united, self-sufficient, and willing, and able to evoke social change that matters most in the communities of Africans all over the world.