The Gospel Music Association celebrated a half-century of history Tuesday night at the 50th annual GMA Dove Awards, held in USA at Nashville's Lipscomb University.
Through three hours of all-star collaborations, retrospectives, surprising wins and moving speeches, these were some of the night's most powerful moments.
Lauren Daigle won artist of the year, song of the year and pop/contemporary album of the year. The 28-year-old singer had the most nominations going into the awards show, and marks her second artist of the year win in just three years.
Producer and songwriter Jason Ingram, who helped write and record Daigle's record, also won four awards, including songwriter of the year, non-artist, and song of the year, which he co-wrote.
"Just to see the support of so many people, it's really, really moving. It's overwhelming," Daigle said after winning song of the year.
A one-night only supergroup
During a 50th anniversary celebration that demanded grand gestures, nothing topped this moment — when Steven Curtis Chapman, Michael W. Smith, CeCe Winans and Amy Grant shared the stage.
The entire arena was on its feet before the quartet sang a note. It was just the four of them, trading off on their Dove-winning songs on acoustic guitars and piano: Chapman's "The Great Adventure," Smith's "Place In This World," Winan's "Alabaster Box" and Grant's "El Shaddai."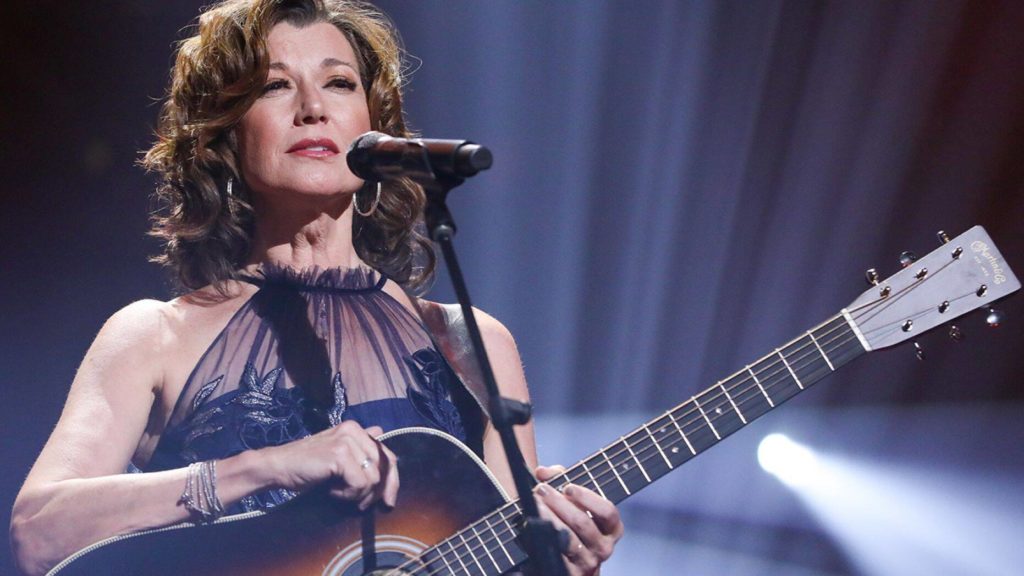 Kirk Franklin praises the next generation
Kirk Franklin's win for gospel artist of the year and contempory gospel song of the year was a major highlight.
"We call him the GOAT," Anthony Brown said as he announced Kirk Franklin had won Gospel Artist of the Year.
The superstar recognized he was the veteran in the category this year, and made a point to salute his fellow nominees, including Jekalyn Carr, Koryn Hawthorne, Tasha Cobbs Leonard and Travis Greene.
"You young artists are breathing so much new life into this genre, I want to let you know that it is an honor to be able to hold open the door, and let you run in," Franklin said.
A native of Texas, Franklin also brought up Atatiana Jefferson. The 28-year-old was shot and killed in her home by a Fort Worth police officer, who has now been charged with murder.
"I'm just asking that we send up prayers for her family, and for his," Franklin said.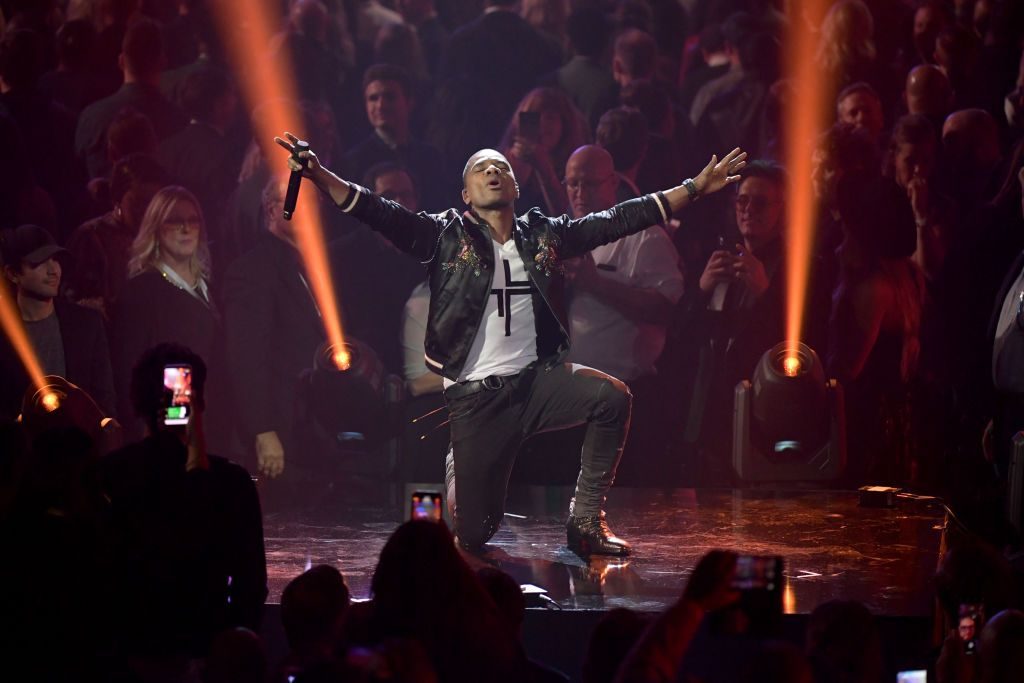 Franklin told The Associated Press after the awards show that he's never been reluctant to speak about political topics, even President Donald Trump, who he has criticized for his immigration policies. He called it his responsibility as a Christian artist.
"I'll be quick to say that my heart is broken by the leadership of our president, that my heart is broken that he does not reflect any of the fruits of the spirit," Franklin said. "We do have the responsibility, the same responsibility that Dr. King had when he marched."
Franklin added: "This president does not reflect the spirit of a Christian."
Bill Gaither, still singing (and winning) 50 years later
Bill Gaither was named Songwriter of the Year at the very first Dove Awards in 1969.
On Tuesday, the 83-year-old Southern Gospel great was still on its stage, singing "He Touched Me" and "Because He Lives" with his Gaither Vocal Band. It turned into an all-star medley, with Mark Lowry, David Phelps, Michael English, Bart Millard, Matt Maher and Russ Taff all lending their pipes.
The performance was introduced by Gaither's wife and co-writer, Gloria Gaither, who recalled their trip to the first Doves ceremony.
"We've written hundreds of songs since then, and it gives me so much satisfaction to know that some of those have stuck to the wall, and are still ministering to believers across the country," she said.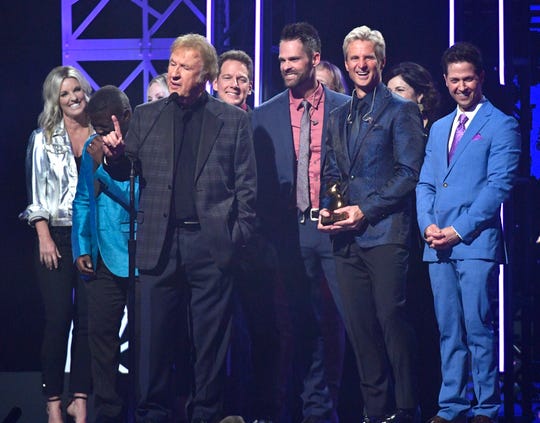 A few minutes later, the band was back on stage, accepting the award for Southern Gospel Artist of the Year.
"At this stage in my life, to do what I do, and have the kind of fun that I'm having, I ought to go out and buy a ticket," Bill Gaither said.
Gabriel Alberto Azucena, who goes by the stage name GAWVI, won rap/hip hop recorded song of the year along with hip hop artist Lecrae for their song "Fight For Me" and Lecrae and Zaytoven won rap/hip hop album of the year for their collaborative album "Let the Trap Say Amen."
For King and Country, made up of Australian born-brothers Joel and Luke Smallbone, won pop/contemporary recorded song of the year for "God Only Knows." Joel Smallbone said that the song, which was recently re-recorded as a duet version with country superstar Dolly Parton, felt like "a gift from God."
The Dove Awards showed highlights from previous years including performances by Whitney Houston, Dolly Parton and DC Talk to honor the show's 50th anniversary, and the presenters and performers included longtime gospel music leaders like Bill Gaither, Shirley Caesar and Pat Boone.