Hollywood Christian couple Meagan Good and DeVon Franklin ready to start a family
Good and Franklin have been married since 2012, and have been an inspiration to many Christians with their book, The Wait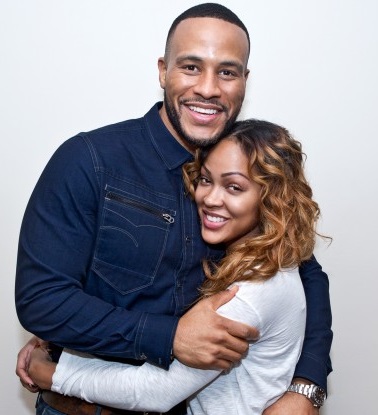 Actress Meagan Good announced that she and husband, Christian filmmaker DeVon Franklin, are ready to start a family.
Good was a guest on "STEVE," the Steve Harvey show, with her "Intruder" co-star Michael Ealy on Friday and shared the news. Ealy opened up about his song and the conversation then segued into talking about whether or not Good and Franklin would start their family.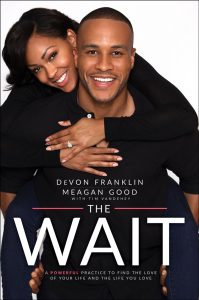 "I'ma say this, and it's funny because I usually don't talk about it because I was one of those people who knew I would be a mother later in life," Good told Harvey after he asked her about it. "We talk about it a lot. Like, [Ealy] basically tried to convince me to start like last year. But now I think I'm in a place now where I'm actually ready."
The crowd erupted in praise and Harvey then proceeded to emotionally declare what he believed about his Christian friend and her future parenting.
"Do you have any idea how fabulous of a mother you would be?" he said. "You and DeVon, y'all are just a really, really dope couple. "Man, you'd make a great mother, man."
To which Good repeatedly responded, "I receive that, Thank you."
Good and Franklin have been married since 2012, and have been an inspiration to many Christians with their book, The Wait, where they shared about waiting until marriage to be intimate.
There's no telling for sure when the couple will start their family but they are certainly closer to that goal than they were last year. Good was asked about starting a family in 2018 while a guest on "The Real."
"You know, I'ma take my time," Good told co-host Loni Love after she said Franklin and Good would have some "pretty" kids.
"I had two monkeys a few years ago, and now I have two hairless cats so I'm kind of like a never-never land person. So I'm going to wait," she said at the time. "I'm going to take my time but in the right time, we'll have them. We definitely want them though."
In the meantime, the couple is keeping busy in Hollywood. Franklin just released the blockbuster hit, "Breakthrough," and Good's new film "Intruder" is also in theaters