The well-known transitioned artiste and goodwill ambassador explained that Jesus Christ is the only place where real peace is found, and that she has made it her life's mission to proclaim His Word and Faithfulness.
Speaking during the official launch of her new charity whose principal objectives are philanthropy and social well-being, Desire Luzinda revealed she can never trade her new found faith in Jesus Christ for anything.
"I met a friend, who spoke life into me. It was just a few words, and my life changed. But I must say, it didn't change overnight, it took a transition. A transition only I could understand," she said.
The singer stated she was cut off by close friends who thought becoming a born-again Christian was a "wrong path" for her.
"At some point, I could have given up because it was so tough, but I had to press on. I had to pursue it. […] I lost friends because I didn't have anything to offer. It took a transition that only I could go through. It feels empty to lose people you stood with through thin and thin," Desire said.
She experienced emotional healing and found divine purpose following her commitment to reading the Word of God.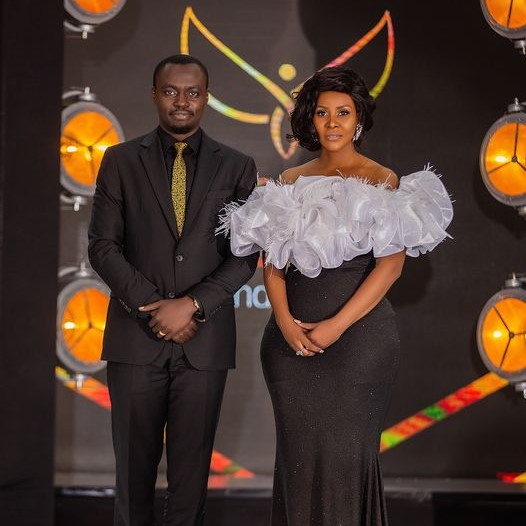 "I have never had such peace in my entire life. It is hard to explain how you heal until somebody experiences it," she said. "I worship all the time. I always listen to the Word. Life in Christ is so amazing," the mother of one went on.
In her speech, Desire Luzinda thanked Apostle Grace Lubega whose sermons she said is rich in the Word of God and "brought her comfort during the hardest time."
"Listening to sermons daily helped me not to give up and keep pushing on," she said.
"I had to worship. I had to keep growing. It was the Word that kept me whole. It was the Word that kept me going every other day. Several times I felt like giving up, but I just could not quit. I had to cling on to God because I knew a better day was coming… and little by little, life got better," she said.
"It's the first thing that I am letting the world know that life in Christ is amazing. He is faithful, I can never trade this for anything," she stated. "Where would I be, had I not chosen this path. Where would I be without the Grace of God." "No one has loved me like my father in Heaven has. No one has given me peace in the storm, like He has," she said.
As her "new me" becomes "a new normal", Desire explained that despite judgement or criticism over of her past experiences, she has sure confidence in the Word of God, and is henceforth unafraid to step out and proclaim it.
Desire cited Zechariah 4:6, revealing how she hopes to impact many through the Desire Luzinda Foundation, not by human might or power, but by the guidance and empowering of God's Holy Spirit.
She did covers of gospel songs such as "Imela" by Nathaniel Basset featuring Enitan Adaba, "Never Give Up" by Tasha Cobbs Leonard, and "Because he Lives" by Bill and Gloria Gaither.
The invite-only VIP dinner happened at Kampala Serena Hotel Katonga Hall on Saturday, and had notable people, especially in gospel circles; Pastor Rohi and wife, Pastor Modester, Pastor Eric Ndawula and wife, Apostle Grace Lubega and wife, Amelia Kyambadde, Miria Matembe as well as fellow musicians who performed. Smartly dressed in a blue suit, Levixone warmed up the stage with "Turn The Replay", "Mbeera" and "Chikibombe" before leaving the stage for Desire.