Arnold Simbwa, one of the survivors of the recent Lake Victoria boat tragedy, has repented and turned his life to God after what he believes was a miracle.
The 33-year-old shared his testimony on Sunday at Victory Christian Centre Ndeeba after accepting Jesus.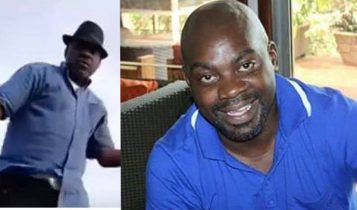 Simbwa, flanked by his wife, admitted that like many others who got onto the ill-fated MV Templar boat, his family members had no clue where he had gone. It is only a house help who saw him move out of home with a bag.
When news broke out about the boat capsizing with Prince David Wasajja on board, his family believed he was dead because he was regularly in the company of the Buganda royal.
"If you have watched those videos taken before the boat capsized I was that guy that was dancing on top. I was very drunk. When I got down I decided to take a power nap on top of a very loud speaker. The music was so loud but I slept off," he says.
Simbwa was woken up by a wet sensation he felt in his shoes. "I thought I had urinated on myself but upon checking myself I realized that water had gotten into the boat. The waves on Lake Victoria were very violent that day on top of all the issues the boat had," he says.
The boat was being rocked from side to side
Courtesy of The Daily Monitor