Author and filmmaker Thomas Dexter Jakes Sr., known as bishop T. D. Jakes, is the pastor of The Potter's House, a non-denominational American megachurch. Together and the wife Serita, the couple is celebrating 39 years of marriage. The influential bible teacher is known all around the world as the founder of The Potter's House,  which was in 2008 ranked as the 10th largest Church in the US by Outreach magazine.
According to Essence Magazine, T.D. and Serita Jakes met when he visited her home church in Beckley, West Virginia as a guest preacher. At the time, reports show, Bishop Jakes was only 23 years old, and his future wife was absolutely smitten by him as she watched him deliver the good word. Not long after, the pair officially met and were married in May 1982.
The duo has spoken openly about the tests they survived throughout their marriage, including a horrific car crash that happened just six months into their marriage, leaving Serita with severe leg and foot injuries.
Doctors weren't sure she would ever walk again. Throughout her recovery, Bishop Jakes was by her side, and now they both view it as a blessing in disguise.
"I prayed for her, I took care of her, I cooked for her, I washed her hair, I taught her how to walk — literally. [I] stood in front of her and said, 'You can do this,' and taught her to walk again," Bishop Jakes opened up to media that time. "It brought us together. We have an unexplainable connection… I guess, at the core, we're friends."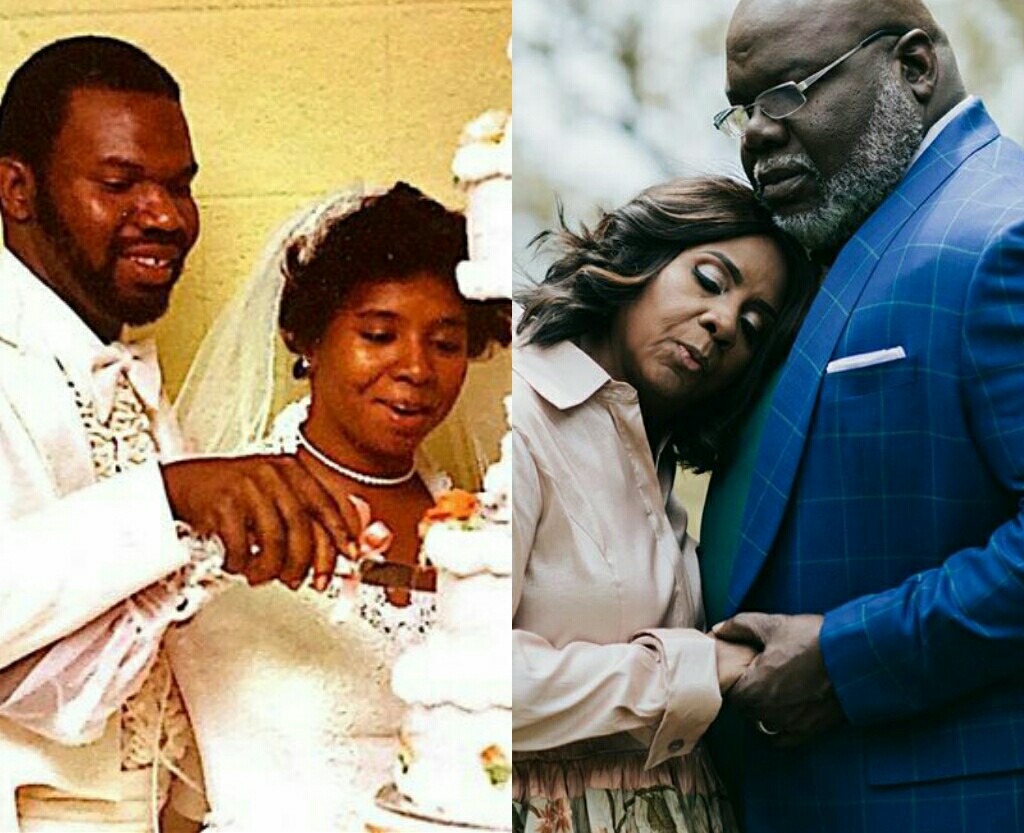 Jakes and his wife have five children together including Sarah Jakes, Cora Jakes-Coleman, Thomas Jakes, Jr., Jermaine Jakes, and Jamar Jakes, and a host of grandchildren.
How exactly have the two been able to thrive in marriage, business and ministry at the same time?
"Lots of communication, lots of talking over the phone when he is travelling. As he has evolved, I have had to evolve with him. You have to work at marriage, it is an assignment," Serita said earlier during an interview with Oprah.
"Our marriage vows say, 'for better or for worse.' We are supposed to honor those vows; they are our marching orders."
Bishop Jakes talked about the toll it took on the family when his 14-year old daughter became pregnant. Other events too challenged their relationship, but they overcame them.